It's a dilemma many face: You want to exercise, but your knees or hip hurts too much to do anything strenuous.
Don't give up. It's important to remember that exercise is crucial for everyone, especially those suffering from arthritis.
"Sometimes, my patients think that the only way to relieve pain is to stop all physical activity," said Craig Israelite, MD, orthopaedic surgeon and Co-director of the Knee Service at Penn Medicine. "Keeping active is actually very good for individuals suffering from joint pain or arthritis. Exercises that work the muscles and tendons provide stability and strength around the joint."
If you are struggling with joint pain, learn how this pain is effecting your body through an online risk profiler test.
Joint Health Assessment Test 
Here are some less-strenuous exercise ideas for your aching knees.
Spinning/Bike Riding
Any type of activity that removes pressure from your knees, hips and back is a great exercise.
If fitted properly for a bike, this is a great activity that gets you moving and keeps your joints protected. That's because most of your weight falls on your seat – not on your knees like in walking or running. Properly fitting shoes also helps center the pressure on the ball of your foot and takes the pressure off your joints.
Swimming/Water Aerobics
Water exercises are extremely beneficial because the water acts as natural resistance to your body. When you work out in the water, your body is tasked to push against that resistance and build muscle. At the same time, the water makes you buoyant and takes pressure off of your knees and hips. This is why so many fitness experts refer to swimming as the perfect aerobic exercise.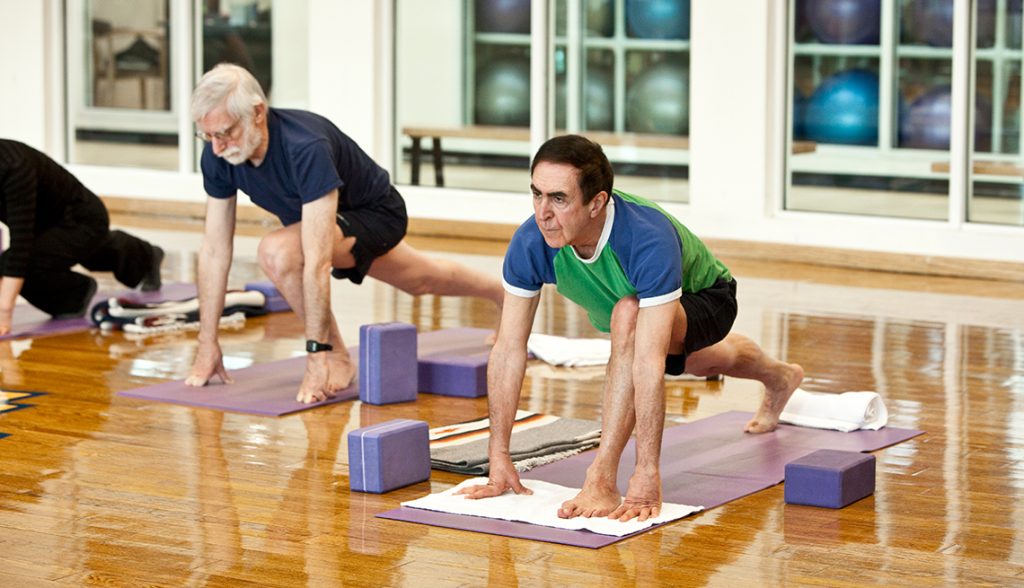 Walking
Most experts agree that walking is one of the best forms of exercise. You can do it anywhere, it costs nothing but a good pair of shoes and you can do it in any climate. When beginning a walking program, start slowly – walk only 20 to 30 minutes at a time, three to five times a week. Gradually build up endurance by walking longer and more frequently. It is also suggested that you visit a shoe store that offers shoe-fitting consultations. Finding the right support and cushion can help minimize your knee or hip pain.
Have additional questions about how an exercise plan could help you fight arthritis? Or, are you interested in exploring other pain management options?
The Region's First Musculoskeletal Center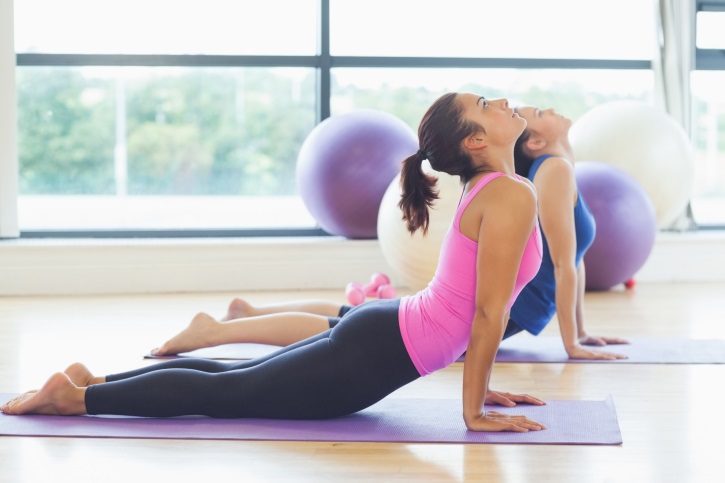 The Penn Musculoskeletal Center is a team of doctors, nurses and physical therapists who take a whole-body approach to diagnosing and treating joint pain. These experts work together as a seamless unit to provide a wide range of treatments, not just surgery, and help you return to an active, pain-free lifestyle.